Welcome to Pre98.com!
Recognized since 1989, as one of the largest, most well-respected dealers, selling unique firearms in the country.
We have worked hard to serve the collecting community, through our honesty, integrity, and knowledge with the artifacts we sell. We are certain, that we can earn yours as well! We are very proud of our highly regarded reputation for having a great eye, and our very close collaboration with each of our clients. We specialize in rare, desirable, mint condition guns, as well as crisp original holsters for the serious and advanced collector, primarily dealing in military firearms from the first half of the 20th century, with a focus on both World Wars.
At our core is the philosophy, that you are collecting, as an escape from life's daily struggles, and we strive to make our dealings as pleasant, and rewarding for you, as we possibly can. We are all mutually fascinated by the history, and romance of collecting, and take being caretakers, of what amounts to 20th-century industrial art at its finest very seriously.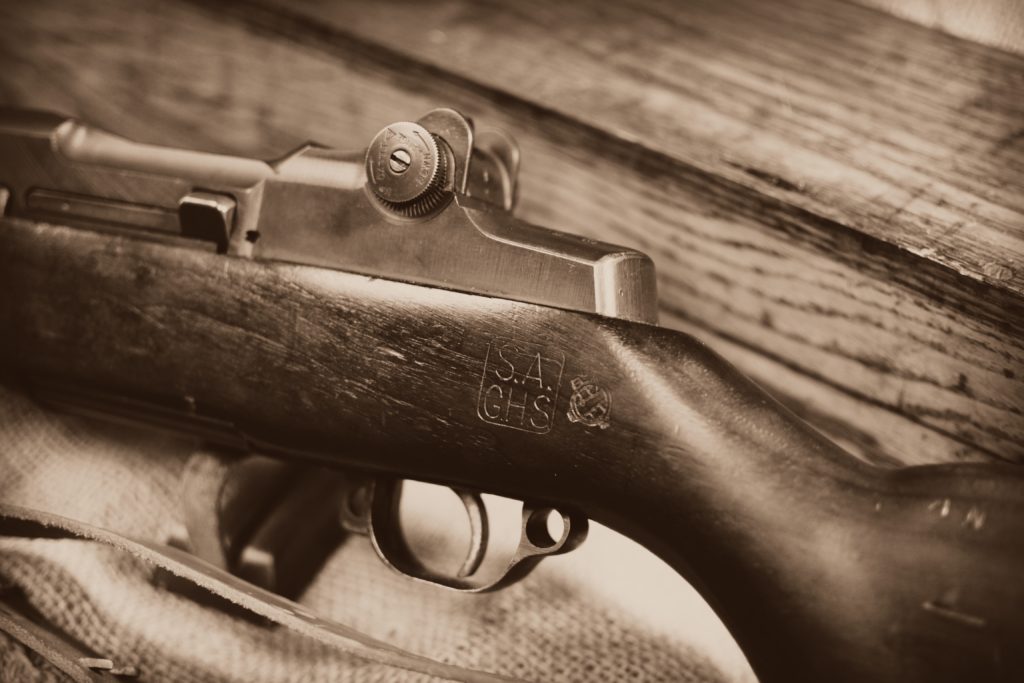 Our website gives you exclusive access to our extensive inventory of firearms, and accessories, all of which is updated daily, with new and interesting items. The effort that goes into finding these treasures is a massive, and a continuous undertaking. We attend approximately 35 military/gun shows a year throughout the country, allowing us to gather the most desirable artifacts. We also utilize our vast network of knowledgeable collectors, buyers, and dealers, all of whom help to supply us, with an endless stream of new, and exciting finds.
At Pre98 we take pride in our superior customer service and guarantee the authenticity of each item, and the accuracy of its description.
Most of our business is with Curio & Relics (C&R) licensees and FFL transfers, and of course, we do direct sales for Virginia residents. When you find that special firearm, holster or artifact, that you've been looking for, we will work with you, to make the buying process as easy as possible, while complying with all applicable firearms regulations. We are based in Winchester, Virginia. We welcome our clients at our office, Tuesday through Thursday weekly. Appointments are recommended.
If you are searching for something that may not be in our inventory, or if you have items that you are no longer interested in keeping, please contact Scott Benedict at 703-628-5862, email pre98@aol.com, or Brett Inman at 919-633-0031, email brett@pre98.com. We will be more than happy to assist you further.
Thank you for visiting our site, feel free to stop by as often as you like, and please make sure that you share this site, with your friends as well! Also, be the first to know about what we have acquired, by following us on the social media sites, Facebook, Twitter, and Instagram, under Pre98 Antiques.
We look forward to seeing, or speaking with you soon!
Scotty & Brett