Founder of Pre98 Antiques
Scotty's career began in finance over thirty years ago.  He began a part-time business in collectible and antique firearms, designed largely to support his lifetime hobby. The business grew so successful, that he left finance behind nearly a decade ago, and devotes all of his time to locating and procuring the finest examples of collectible military arms for our clients.
Scotty's knowledge on the subject of Twentieth Century military firearms is such that he has served on "expert boards",  and is an acknowledged contributor to peer-recognized reference books on the subject of vintage military firearms. Scotty has helped build, maintain, appraise, and liquidate some of the nation's largest collections of such firearms. Scotty and the firm maintain close contact with collectors all over the country, either assisting them to find the investment grade firearms they desire or helping them liquidate them and recoup their investment when they so desire.
Brett & Scotty scour the entire United States to locate, and obtain the finest firearms, for the firm and its clients. This requires weekly auction, and estate sale attendance, not to mention participation in the nation's largest and best-attended firearm and military antique shows. Scotty's and Brett's persistence, and expertise has led the firm to become one of the most respected and prolific sources of top condition rare military firearms in the world.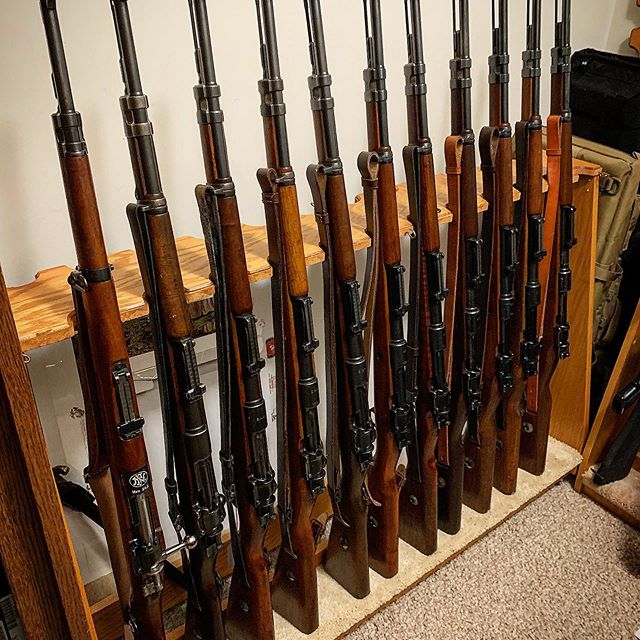 Office Manager
Ash has been associated with Pre98 Antiques since the summer of 2014. He graduated from Hampden-Sydney College in 2009 with degrees in History and Philosophy. Ash handles all of our shipping, FFL transfers, set up at all gun shows, as well as a vast list of other work, for our firm. Ash speaks German and Russian, which is very helpful in translating documents and assisting our international client base. Ash is always available, and more than happy, to assist you, during office hours. Ash resides in Strasburg, Virginia, with his wife, and two sons.